The Phönix D.III
The Phönix fighters of World War One were famous in the hands of the Austro-Hungarians, with many aces flying both the D.I and the D.II. The D.III, however, was not quite as well known, with only a few being made before the end of the war. This plane did soldier on after the war, though, as Sweden purchased a handful.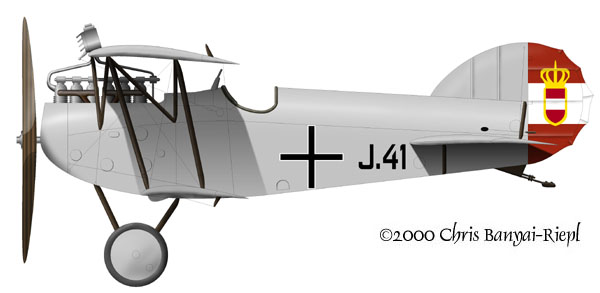 Phönix D.III J.41
Austro-Hungarian Naval Air Service

A rather colorful D.III finished in overall light gray with the Austro-Hungarian colors on the rudder in red and white. The code "J.41" is in black and narrow straight crosses are on the fuselage and wings.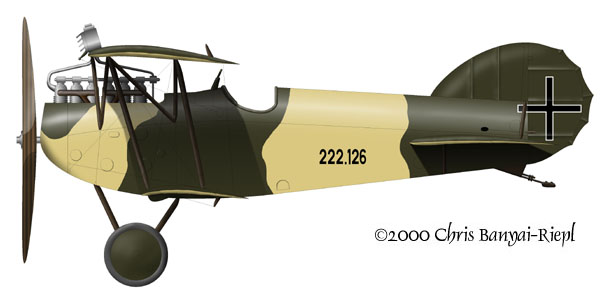 Phönix D.III 222.126

The Phönix D.III was very similar to the D.IIa, with the only real differences being a revised wing planform and four ailerons. This example is shown in a green and brown camouflage scheme with the serial number written in black on the fuselage. Current research suggests that this was actually in two shades of gray. An updated profile will be finished soon.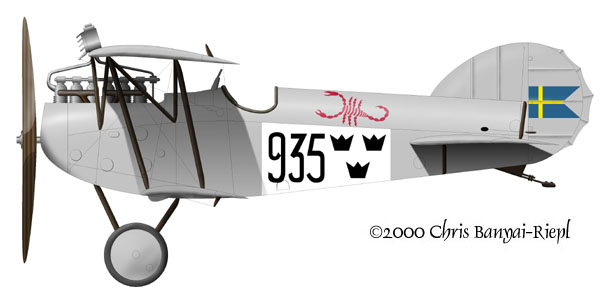 Phönix J.1
Swedish Demonstration Aircraft
Summer 1917
This example was used by the Swedes to evaluate the type before purchasing. Finished in either a light gray or aluminum dope, the Swedish flag is on the tail and the black crowns on the fuselage are on a white rectangle. A red scorpion emblem was the only other marking on this aircraft.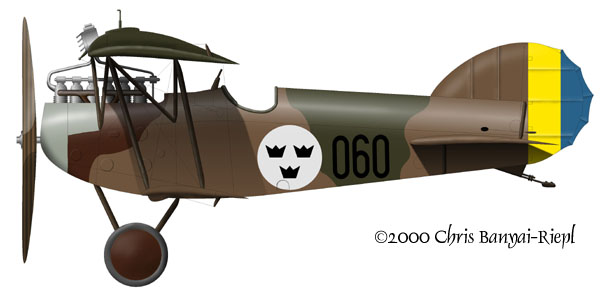 Phönix J.1 060
Swedish Air Force, 1920s
A standard Swedish Air Force J.1, this plane shows the main difference between the Swedish examples and those from the First World War, namely the gravity-fed fuel tanks on the top wing. The plane is camouflaged in chestnut brown, khaki, and a dark grayish green. The standard Swedish roundel is on the fuselage, consisting of a white circle with three black crowns. The rudder was striped in the national colors of yellow and blue.