The following three photos are courtesy of Giampaolo Mattera (Master Italian merchant marine, retired). He has the following to say about them. ..
I am a Captain of the Italian Merchant marine (retired), my name is Giampaolo MATTERA and I live in Elba Island, Toscana, Italy. I was chief officer of the Italian passenger ship PORTO AZZURRO (ex USS HASTE PG 92, ex Canadian Navy corvette MANDRAKE, from June to October 1969.) I have a photo of the PORTO AZZURRO (named from a town in Elba island), when she was in service as passenger ship between ELBA island (Tuscan Archipelago) and Italian continent (Piombino and Leghorn ), owned by SocietÓ Anonima NAVIGAZIONE TOSCANA Leghorn (Italy), now TOREMAR.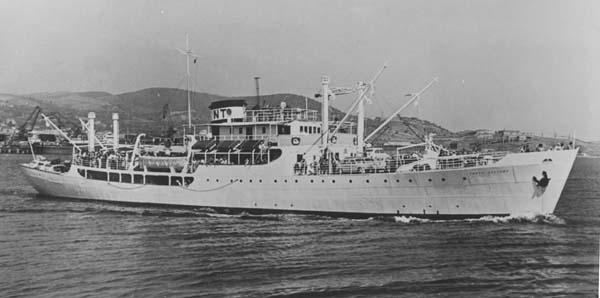 Porto Azzurro (ex-USS Haste)
This ship was purchased in the United States in 1949 by the Italian shipowner CAMELI on account of SocietÓ Anonima NAVIGAZIONE TOSCANA (That managed Maritime services in Tuscan Archipelago, Northern Tirrenian Sea), together with USS ALACRITY PG 87 (ex-HMCS CORNEL, renamed in Italy PORTOFERRAIO, from the chief town of the Elba Island), and USS PRUDENT (ex HMS PRIVET). The corvette HASTE was transformed into a passenger ship in La Spezia (Italy) and entered in service in Tuscan Archipelago in 1952 until 1971, then she was scrapped at La Spezia (Italy) maybe in 1971.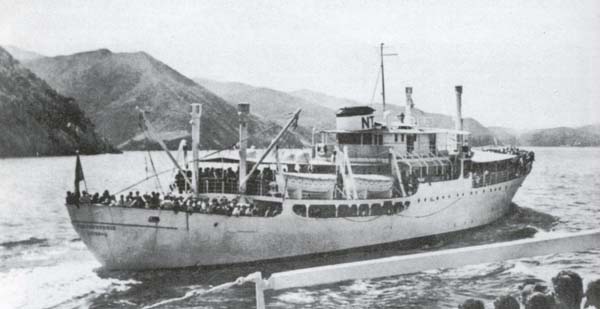 Porto Ferraio - ex USS ALACRITY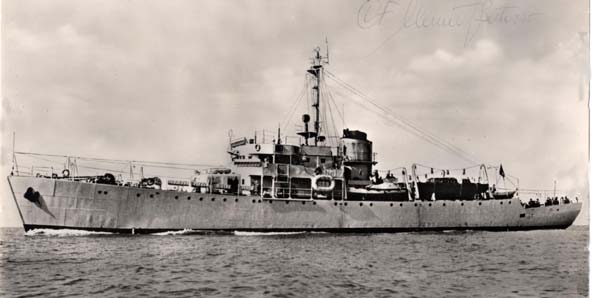 Survey ship Staffeta - ex-USS Prudent
USS PRUDENT (ex HMS PRIVET), this one when arrived in Italy, was resold from Cameli to the Italian Navy and was renamed STAFFETTA and transformed as surveying ship.